The next build is almost ready.

In addition to the snazzy new dungeon art will be a significant number of balance changes, UI improvements, and bug fixes designed to improve the overall experience. The following screenshot provides a pretty good summary of everything but the balance changes: it shows off the new dungeon look as well as some of the new UI tweaks (such as the borders around windows, the new Examine and Save game hotkeys.)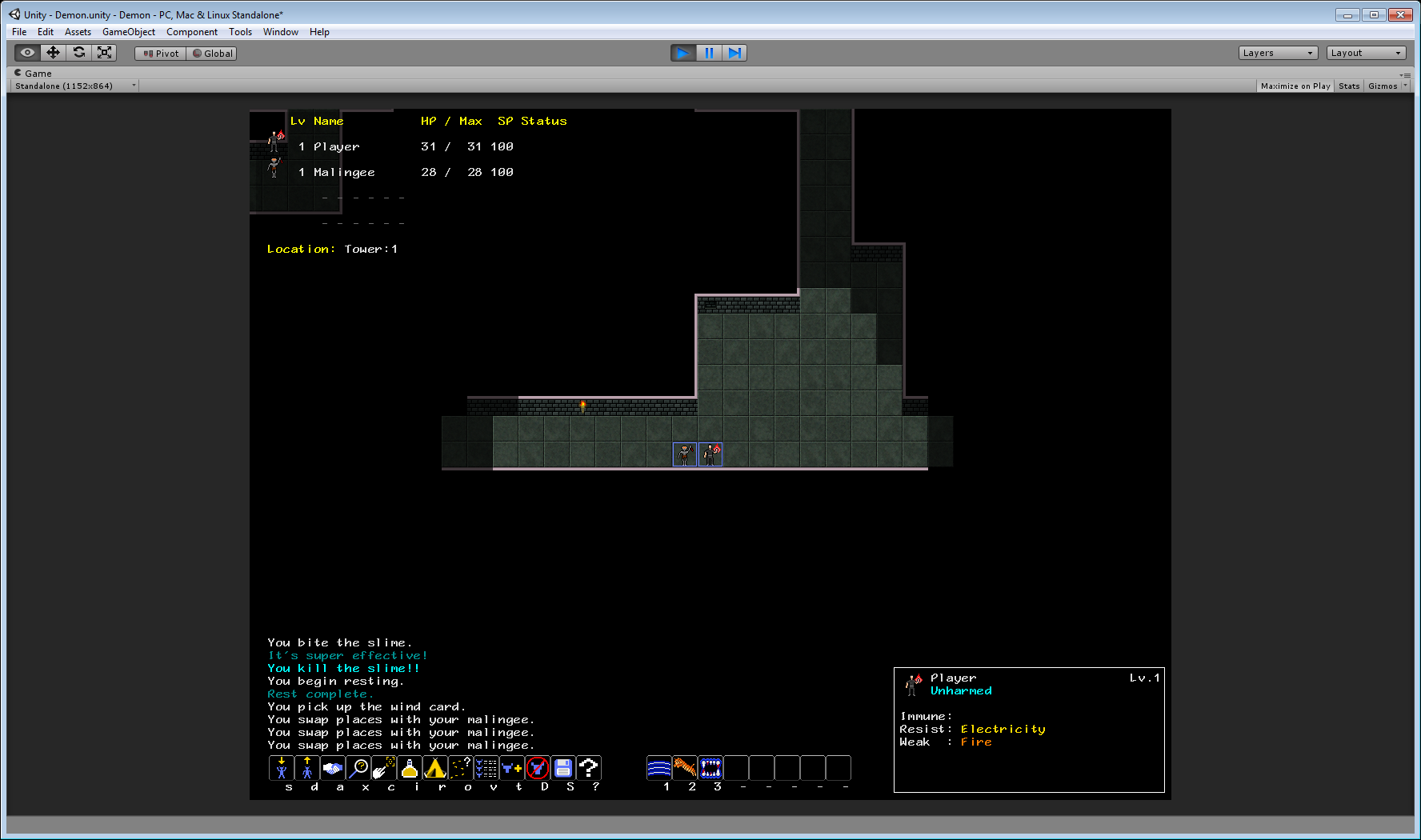 I hope to finish the last bits of work on the build by the end of the week, and once it passes through some testing successfully, I'll make it available for download. Next up after this: a content push!