The new build is ready and released! The links at the right have already been updated, so go ahead and grab it!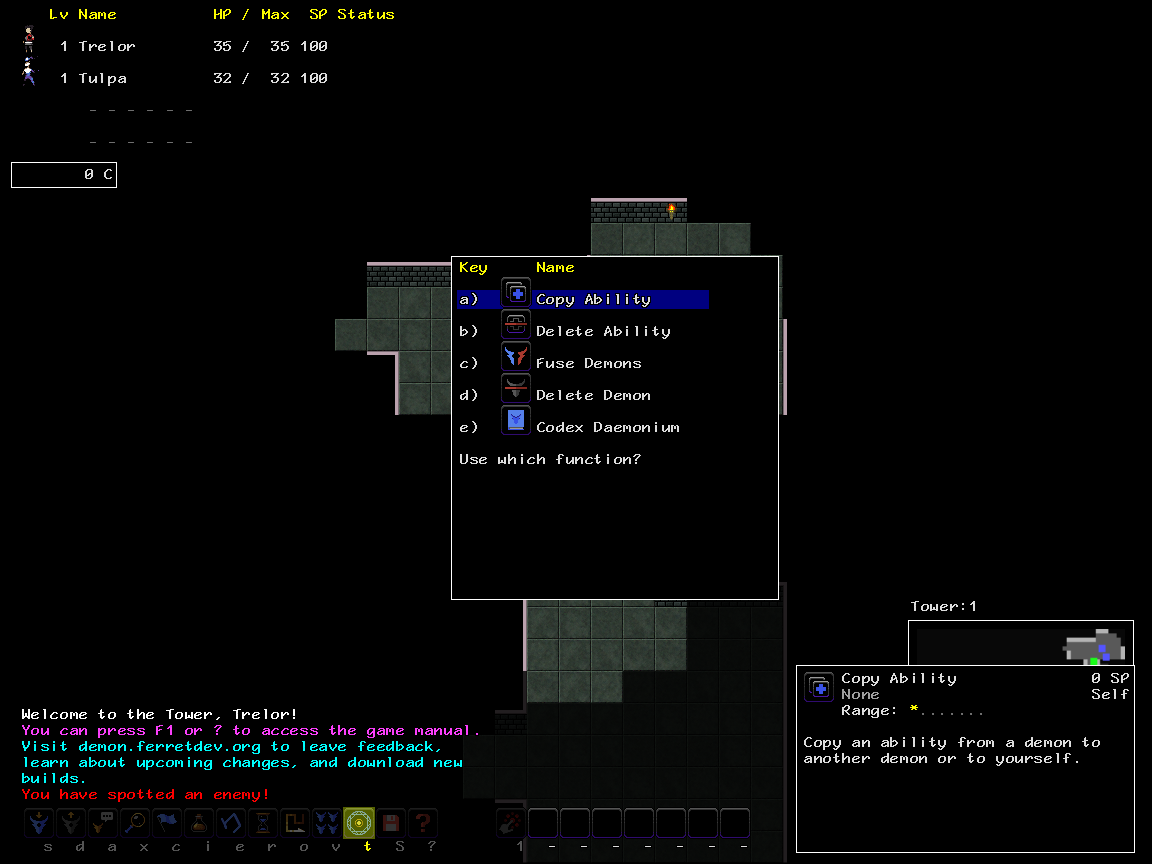 The two main features of this build are the new Ontoclasm icon set and a fairly extensive balance pass focused on cooldown abilities, Light and Dark "conditional" attacks, and Relic Upgrades including significant changes to Aux Guard and Aux Power, the Titan's Fist starting upgrades. In particular, I think the new Titan's Fist plays much better and feels more in theme for Demon, since it now requires you to have at least one demon out, rather than being able to (and encouraging) dropping to zero demons, which isn't really very Demon anymore.

I should also add this would be a good time to give cooldown abilities a chance if you haven't been impressed with them before. Specifically those with Light, Dark, Presence, and Breath cooldowns, which were significantly improved as part of the balance pass. But on the flip side, you should probably beware of enemies who use those abilities, for they have also benefitted from the balance pass they received.

As always, I hope you enjoy the new build, and good luck in the Tower!