Soon, you'll be able to reshuffle your stats around with Alter Self, a new Relic Upgrade being added in the next build.

Note that even if you consider yourself the perfect planner who never makes mistakes or changes their mind about stat builds, Alter Self still has uses for you in that it can be used to re-distribute the 10 in everything you start with, as well as move around points granted by off-spec Essences.

Alter Self is relatively cheap as upgrades go, costing only 5 Upgrade points. No Relics start with it, but you can pick it up pretty quickly at that price.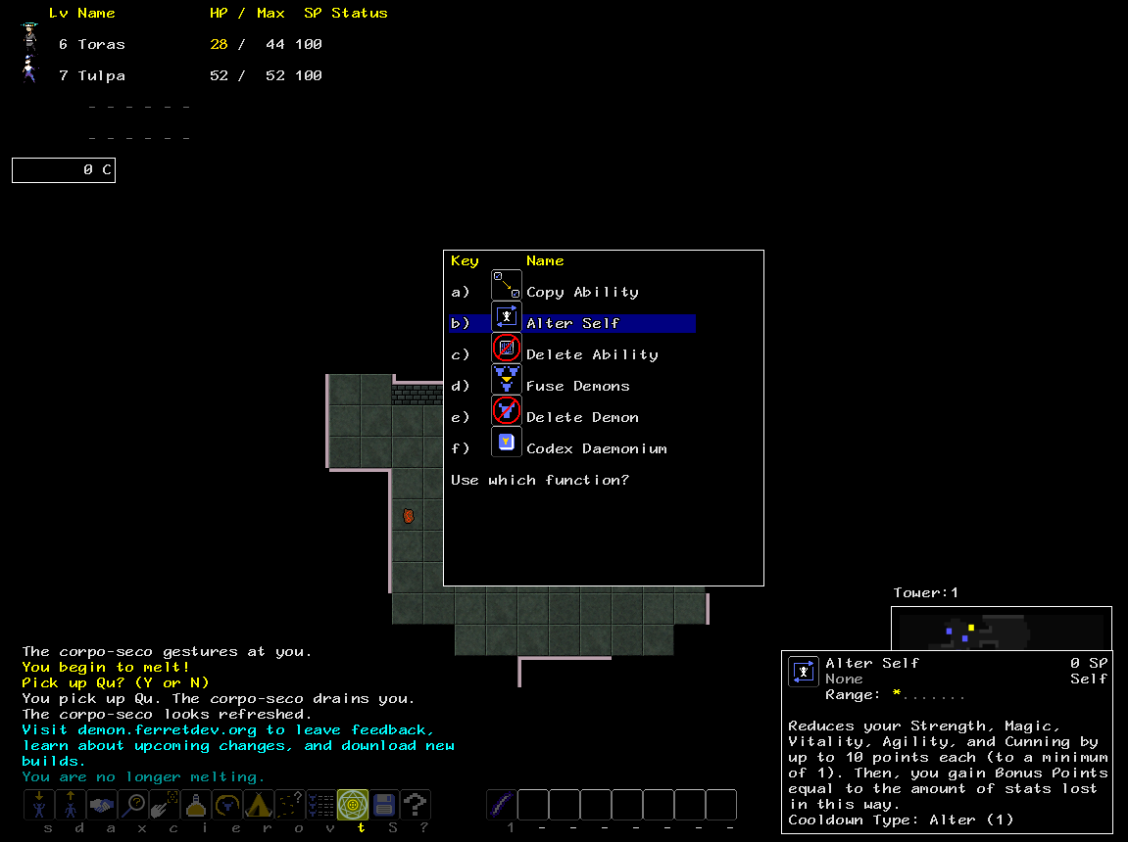 As the post title implies, you'll be able to do this soon.

I plan on releasing this build next Sunday the 28th! Not too much longer now.

Cheers!