The new Relic being added in the next build is the Horns of the Hunt: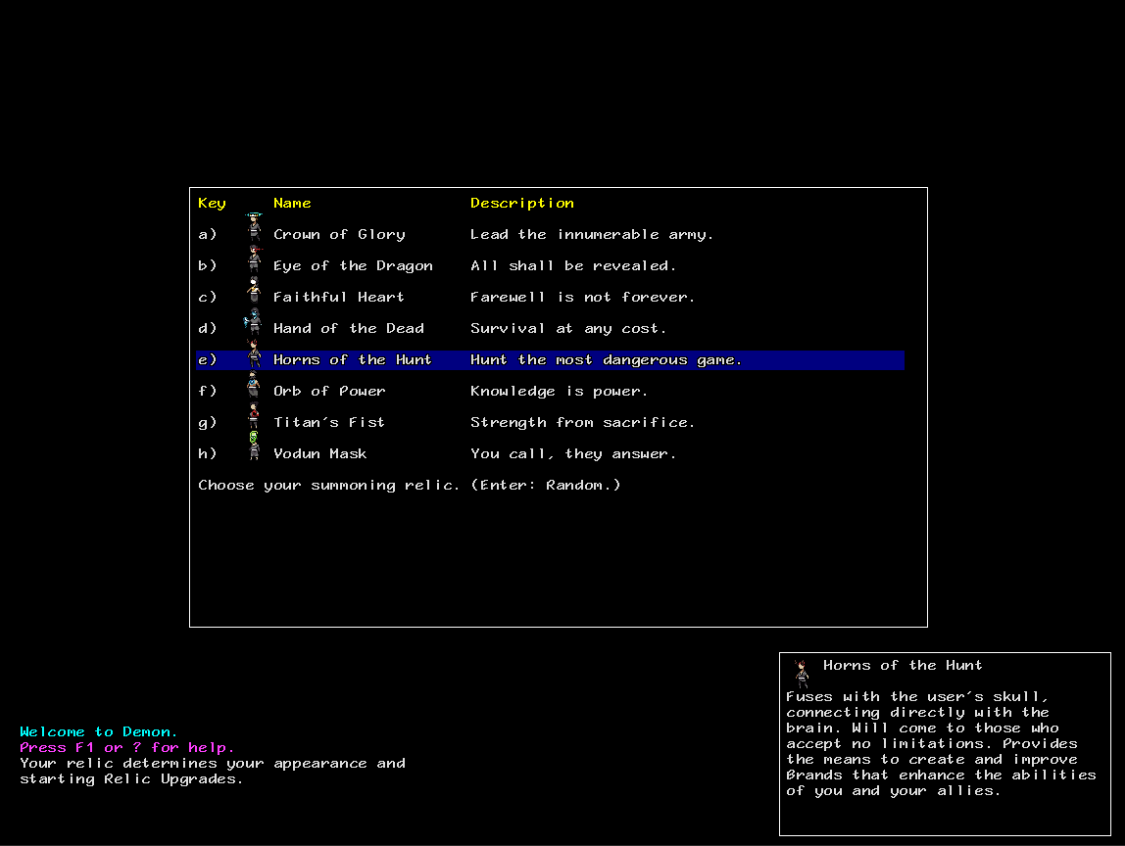 As you can see from the tooltip, the Horns of the Hunt's starting upgrades will revolve around Brands, giving you a starting option that has some pre-investment in this new mechanic.

Exactly which upgrades it starts with will depend on what costs get assigned to Upgrades during the balance pass on them I'll be doing as part of converting Upgrades to a point buy system: every Relic will start with the same number of points. Most of these will be pre-invested in the starting Upgrades for that Relic, but any leftovers will be placed in the unspent pool. It's possible that for some Relics these leftovers may be enough to immediately buy a cheap Upgrade as soon as the game begins, if you like.
By the by, if you're wondering what the Relic Wraith for a Horns Summoner looks like, that you'll have to see in game.

Cheers!