The newest build Demon is released! Links on the right have been updated!
This build contains three major new features / changes:
* Demon Preservation: Relics now work to preserve the life of their summoners' demons just as they work to preserve the life of their summoner. But no gain is without loss: Restore Demon is no more! Should a demon die despite the efforts of your Relic, only the Relic Upgrade Revive Demon offers hope of seeing your fallen comrade again…
* Revamped Character Creation: Character creation has been significantly changed: in addition to being more streamlined, the overall power of starting characters has been significantly reduced, to make early game choices much more interesting and meaningful.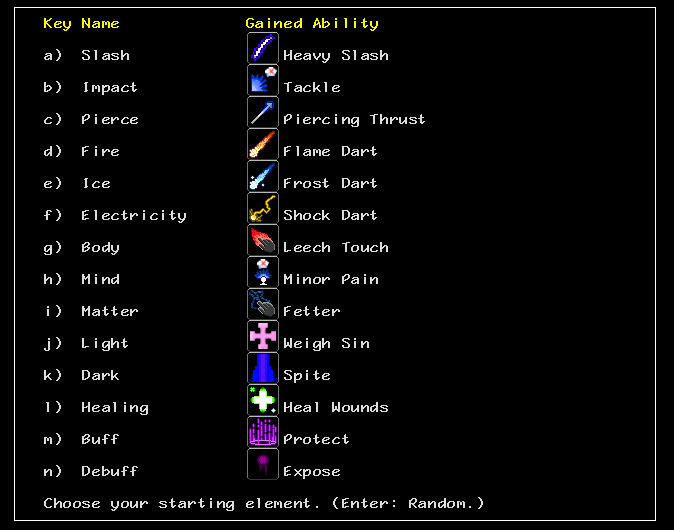 * Reduced Restrictions: Two major restrictions have been removed. It is now possible to have multiple of the same demon (without using Fuse Demon), and it is now possible for both summoners and demons to have no Weaknesses (via Soul Armor and Fuse Demons, respectively.) However, the inherent instability of a physical form with no Weaknesses causes a notable reduction in MaxHP… perhaps such perfection is best left to those with the Vitality to handle the strain.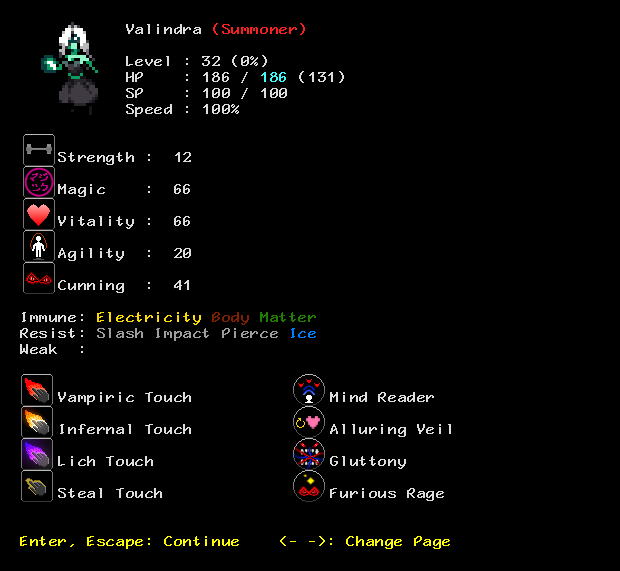 Other small changes and bug fixes have been included as well: you can read all about it in the change logs included with the builds, as always.
Good luck in the Tower!