It's finally time! The Matter build is ready for the public! The links to the right have been updated!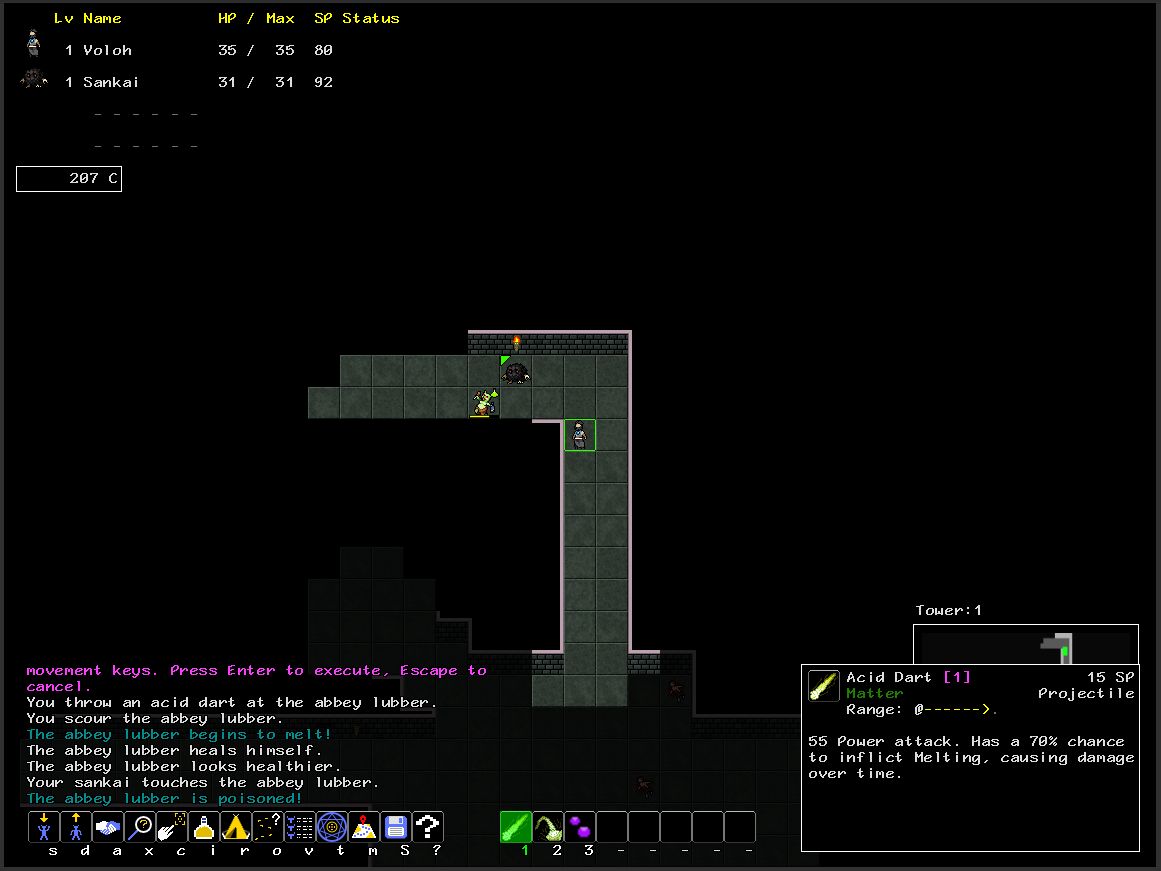 As would be expected for a major release, the scoring version has been updated to 5/11/2018: a fresh new Tower awaits new scores and new ghosts!
The Matter build contains:
- The new Matter element! Wield the powers of acid, petrification, disintegration, and more!
- Over eighty new abilities, most of them of the new Matter element, bringing it up to the same level of content as previously existing elements.
- Nearly twenty new demons, spread across the Tower and connected realms, ready to use the new powers of Matter as your friends or foes.
- A hefty amount of bug fixes, balance adjustments, and quality-of-life improvements.
It's been a long haul, but we finally made it. Thank you to everyone for your patience and support during the development and testing of this build. Good luck in the Tower!